The Pioneer of Penis Vacuum Pump Technology
Since 1991, Dr. Joel Kaplan has helped men take back their sex lives.
Male Enhancement
Get bigger, stronger erections with Dr. Joel Kaplan's Enlargement Pump Systems.
Gain 1 to 3 inches in length, and up to 25% in girth with our pump system and exercise program.*
* Note that individual results may vary.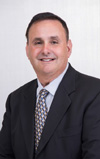 Dr. Joel Kaplan, a Ph.D from Saybrook Institute, is a pioneer of men's products for sexual enhancement.
Dr. Kaplan spent his career developing proven techniques and devices for bettering the lives of men.
Today, Dr. Joel Kaplan is at the forefront of medical technology in order to continue his mission of improving men's sexual health around the world.
Questions?
We're here to answer your questions during office hours.
Monday - Friday from 7:30 AM to 6:00 PM Pacific Standard Time (We're in San Diego, California).