About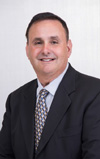 Dr. Joel Kaplan received his Ph.D. in Clinical Psychology and Human Sexuality from the University of Chicago and Saybrook Institute in San Francisco.
Dr. Joel Kaplan has also been awarded Diplomat status with the American Board of Sexology in Washington, DC and is a registered sex researcher and certified sex therapist.
Today Dr. Kaplan is known worldwide as the number one authority and pioneer in Erection Enhancement Therapy.
Our Products
Dr. Joel Kaplan specializes in the latest technology for penile enlargement and erectile dysfunction.
With over 25 years in the industry, Dr Joel Kaplan's product line is a paradigm for quality and customer satisfaction.
The Dr. Joel Kaplan collection consists of numerous product lines targeting penile enlargement, erectile dysfunction, female enhancement, and pleasure products.
We use air and water vacuum technology to enlarge, enhance, and boost your sexual experience.
We also offer a line of enlargement and testosterone boosting supplements that are often paired with our pump systems for maximum results.
Additionally, we carry a line of pleasure products including massagers, dilators, stroking products, and other accessories for a fun and erotic experience.