A safe & easy solution for E.D.
Since 1991, Dr. Joel Kaplan has helped men take back their sex lives without drugs or medication.
30-Day Risk Free Trial. Money Back Guarantee.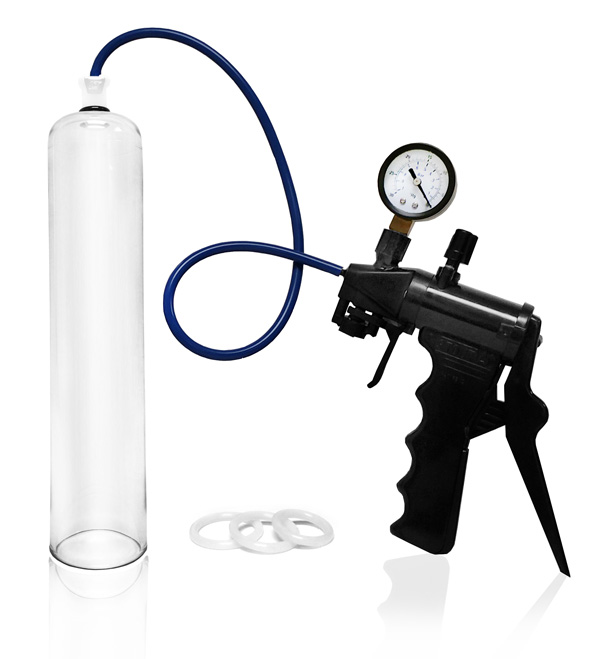 ✔

Get Stronger, Harder Erections Instantly

✔

Maintain Your Erection & Last Longer

✔

Pain-free, Drug-free, & Easy to Use

✔

30-Day Money Back Guarantee
View Product Options »
Dr. Joel Kaplan's pump systems for E.D. effectively treats Erectile Dysfunction by helping you achieve and maintain an erection for sex.
Get erections in minutes by gently forcing the penis to expand and fill with blood.
Using vacuum pressure, our pumps draw blood into the penis, leading to an erection quickly and easily.
---
What is ED?
Erectile Dysfunction is a term used to describe difficulties maintaining an erection for sex. For some men, this could mean that their erections are too soft for sex, or for others, their erection does not last long enough to engage sexual intercourse. Some men have trouble achieving an erection at all.
Who has E.D.?
Men of all ages, sizes, colors and shapes suffer from Erectile Dysfunction. Up to 30 million Americans are affected by erectile dysfunction, however, most men with erectile dysfunction can easily overcome this obstacle and have happy sex lives.
What causes E.D.?
Sexual dysfunction and ED become more common with age. Almost half of all men over 75 suffer from ED. However, researchers have found that almost 25% of men under 40 experience erectile dysfunction.
Overall health and chronic conditions can potentially lead to erectile dysfunction. To achieve an erection, you need healthy blood-flow, balanced hormones, and a strong nervous system. If you suffer from ED, it may be because of a chronic medical condition such as diabetes, high blood pressure or cholesterol, or neurological diseases such as Parkinson's or stroke. Furthermore, if you are on any medications, a potential side-effect may be sexual dysfunction.
Additionally, lifestyle choices will affect your sex life. Lack of exercise, smoking, drinking, drug abuse and weight issues are significant factors that contribute to poor blood-flow and erectile dysfunction.
An ED Treatment that Works
Erectile dysfunction is a complicated condition, but treating it doesn't have to be. We've developed a system that is easy to follow, eliminating any possible guesswork.
How it works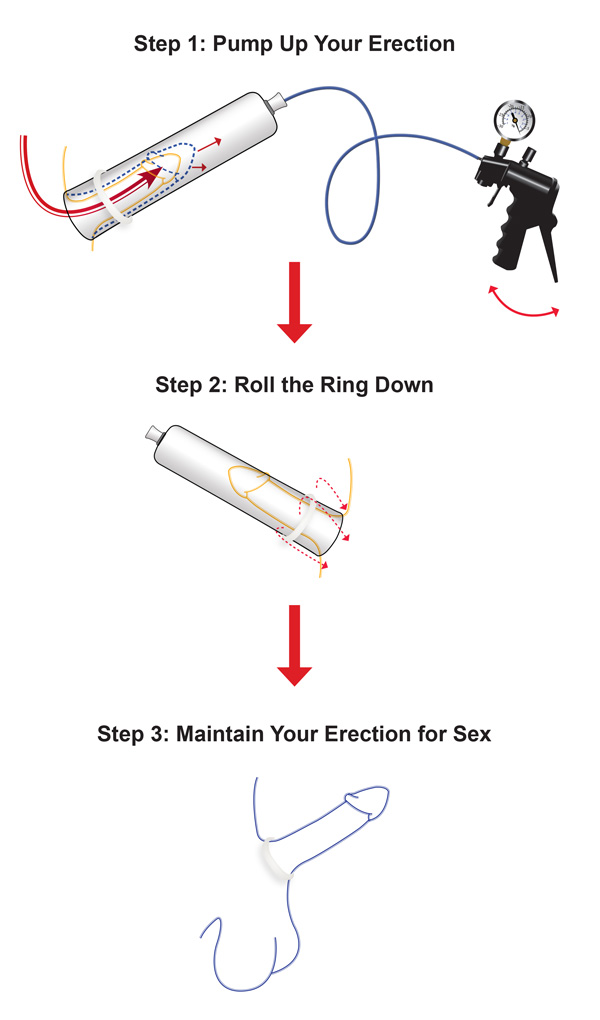 What Our Customers Say
Note that individuals results may vary.
" It first started with softer erections...then is got difficult to maintain my erection long enough for sex. It finally got so bad, that I couldn't even get aroused at all. I couldn't take it anymore! Why should I have to live like this? I felt ashamed, humiliated, and frankly, less of a man.
Enough was enough. I went to my doctor, and he recommended I try one of Dr. Joel Kaplan's penis pumps. I bought one that same day. I couldn't believe that such a simple device could actually work! This pump changed my life. Sex is no longer something I dread, but something that I look forward to! I can't believe I waited this long. My only regret is that I didn't buy it sooner "

Donald, 56 years old, NE

" I'm a single guy in my late 30s. My sex life is VERY important to me. I've noticed that sometimes my erections are not as hard as they used to be. I felt less confident, and it definitely affected my performance.
When I tried Dr. Kaplan's penis pump, my erection literally got harder and bigger within the first 2 minutes of using it, right before my eyes. I use the pump regularly before sex, but also just as an exercise to keep my erections healthy. I feel so much more confident. I can get rock hard and ready at a moment's notice. "

Michael, 38 years old, AZ

" I've been using Dr. Kaplan's pump for over 10 years. The pump is really easy to use - and it works really good. I couldn't get it up, and I couldn't keep it up. I was embarrassed to talk about it with anybody. I was miserable. I finally called Dr. Kaplan and bought a pump. The people at the office really helped me understand how to use it, and helped me with all of my questions. Now I can have sex whenever I want, without worrying about losing my erection during sex. "

Randall, 73 years old, PA
---
Frequently Asked Questions
When should I use the pump?

Use the pump when you want to have an erection. It takes only a few minutes to achieve an erection, and can use it as often as needed.

How long will it take to get an erection?

You will see your penis get harder and bigger inside the cylinder within the first few minutes of pumping. The vacuum pressure is drawing more blood into your penis, giving you an erection.

Can I use it with medication?

This pump is a safe, natural, FDA approved method of treating erectile dysfunction. You do not need a doctor's prescription to use it. However, we always recommend to ask your doctor or pharmacist if you have any particular concerns.

Am I too old to use it?

This pump works for anyone regardless of age. We have customers ranging from age 18 to 96 years old.

What if it doesn't work for me?

We are confident that our pumps will work for you. Try it for 30 days risk-free, if you are not satisfied, you may simply return it for a refund.

Is there customer support?

Absolutely! Your pump includes KaplanCare, our warranty, support, and education program.
Contact us, either online or by phone, with any question you have - we're here to ensure you achieve your enlargement goals!

What if something breaks?

All of our hand pump systems include a 3 month warranty. Our electric pump systems have a 1 year warranty.
We encourage you to contact us even if your warranty expired - as our customer, we'll work with you to ensure you get back to your pumping routine quickly!


I am concerned about my privacy, how will you ship my order?

Customer confidentiality is of the utmost importance. We send all shipments in a plain, discreet brown box with no special markings.
Every package is sent with UPS and requires a signature unless you choose otherwise during checkout.
---
More questions? Ask us anything!
Still Unsure if this product is right for you?
Try our Dr. Joel Kaplan E.D. Pump System RISK FREE for 30 Days.
If you are not satisfied for ANY reason, let us know, and you'll get a full refund.
View Product Options »