Get harder and bigger.
A safe and natural method for penis enlargement, sexual enhancement, and erectile dysfunction.
30-Day Risk Free Trial. Money Back Guarantee.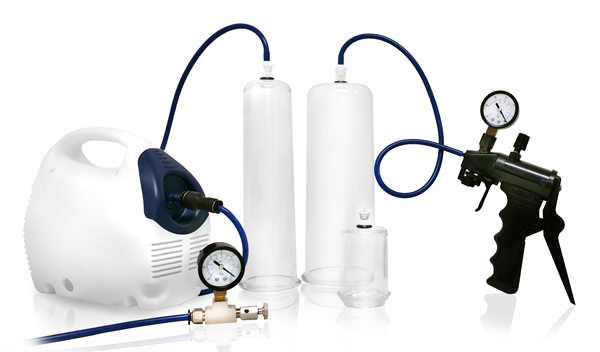 ✔

Gain 1-3 inches in length*

✔

Gain up to 25% in girth*

✔

Complete enlargement exercise program

✔

KaplanCare warranty and support included

✔

30-Day Money Back Guarantee
How Does Penis Enlargement Work?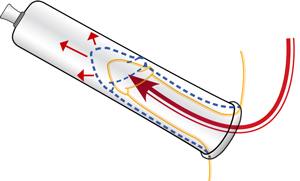 Enlargement begins at the muscle-like structure of the penis. When your penis fills with blood, it expands the inner chambers of the penis, causing the penis to grow and harden. When these inner chambers, the corpus spongiosum and corpus cavernosa, fill up with more blood than your natural erection, these muscle-like structures stretch, causing micro-tears in the tissue. The body rushes to create new cells to repair these tears, making the penile tissue bigger.
Dr. Joel Kaplan's Complete Enlargement Exercise Program emulates body-building and muscle workouts by stretching and rebuilding your penile muscle tissue,making you longer, thicker, and harder.
The Exercise Program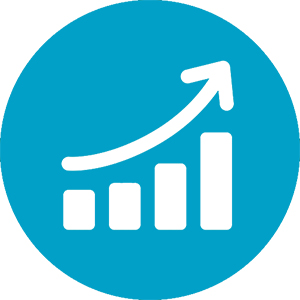 Dr. Joel Kaplan developed his penis enlargement exercise program for those who are serious about getting bigger. Penis enlargement is like body building. With consistent exercise and adequate rest, you will slowly build more and more. Every Dr. Joel Kaplan pump system includes a pump workout routine that guides you to how best to use your pump for the most gains.
KaplanCare™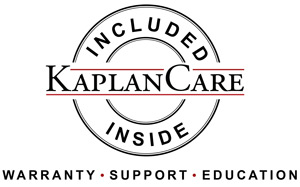 Every pump system includes KaplanCare, an online and phone support program to answer any questions you may have. Our experts can train you how to use your pump, trouble shoot, and give tips and advice to best fit your needs and accelerate you results.
---
STEP-BY-STEP GUIDE TO USING YOUR PUMP

Learn More »
---
What Our Customers Say
Note that individuals results may vary.
" I got your penis pump a few weeks ago. When I use the pump, my dick looks a lot bigger and more manly.
You have really nice people working over there. They answered all of my questions and were really good at explaining how to use the pump and helped me with all of my questions. It's nice to know I can call. "

David, 24 years old, NJ

" I've been happily married for over 20 years, however, as you age, things change. I gradually became slower, fatter, and less energetic, and this affected our bedroom activity. My erections were not as big or as hard as they used to be, and slowly, sex became less frequent.
My wife bought me the electric pump for our anniversary, and even though I was hesitant at first, it was worth the investment. My erections are much harder, and I am gaining back the inches that I lost over the years. I also just started taking your testosterone booster. It gives me so much more energy for sex and for the daily grind.
The best part about it, is that now my wife initiates for sex, a lot more often. "

Gary, 52 years old, CA

" I have a smaller than average penis. I find that in my past relationships, our sex lives were not exciting, and having sex is not something that any of my past partners were excited about. I always just wanted to see a look of desire in my girlfriend's eyes when she looked at my erection. I finally had enough.
I bought a hand pump from you a couple months ago. From the first time I used it I loved it. My penis was so much bigger within the first few minutes of pumping, especially the girth. It makes a big difference in bed. My girlfriend actually enjoys having sex because she feels me more.
I started following Dr. Kaplan's enlargement program that was included in the manual. I am starting to see that I am getting thicker, even if I don't use the pump. I will keep you updated. "

Simon, 34 years old, TX

" I love Dr. Kaplan's pumps. I am an avid body builder, and my physical appearance is very important to me, including my package. Sex is also very important to me, and I often have phone sex and exchange dick-pics with my partners.
I've been using your pumps for over 7 months. Not only am I bigger in thickness and length, but my penis also just looks better! I think the head enlarger cylinder makes my penis look more masculine and impressive. "

Daryl, 32 years old, OH
---
Frequently Asked Questions
How often do I use the pump?

For best results, we recommend following one of two exercise programs that is included with Dr. Joel Kaplan pump systems every other day for about 20 minutes.

When will I see results?

You will see results after the very first time you use it, within your first 20 minutes. You'll get a bigger erection every time you pump.
Most of our customers report permanent gains after following our enlargement program for 6-8 weeks.

What size increase can I expect?

After 10 months of pumping, the average gains are 1-3 inches in length, and 25% increase in thickness.

Can I have sex after?

Yes, you can have sex after using the pump, your erection will be bigger and harder.
To maximize growth, we recommend that you do not have sex after you pump for 2 hours.
We also recommend to wear the leather strap that is included with every Dr. Joel Kaplan pump system to keep more blood in the penis for 30 minutes after you pump.

What if it doesn't work for me?

We are confident that our pumps will work for you. Try it for 30 days risk free. You may choose to return it if you are not satisfied. 100% Money Back Guarantee.

Is there customer support?

Absolutely! Your pump includes KaplanCare, our warranty, support, and education program.
Contact us, either online or by phone, with any question you have - we're here to ensure you achieve your enlargement goals!

What if something breaks?

All of our hand pump systems include a 3 month warranty. Our electric pump systems have a 1 year warranty.
We encourage you to contact us even if your warranty expired - as our customer, we'll work with you to ensure you get back to your pumping routine quickly!


I am concerned about my privacy, how will you ship my order?

Customer confidentiality is of the utmost importance. We send all shipments in a plain, discreet brown box with no special markings.
Every package is sent with UPS and requires a signature unless you choose otherwise during checkout.
More questions? Ask us anything!
---
Still Unsure if this product is right for you?
Try one of Dr. Joel Kaplan's Enlargement Pump Systems RISK FREE for 30 Days.
If you are not satisfied for ANY reason, let us know, and you'll get a full refund.
View Pump Options »
---